Julian Rodarte, NEWCHEF's first Elite Chef!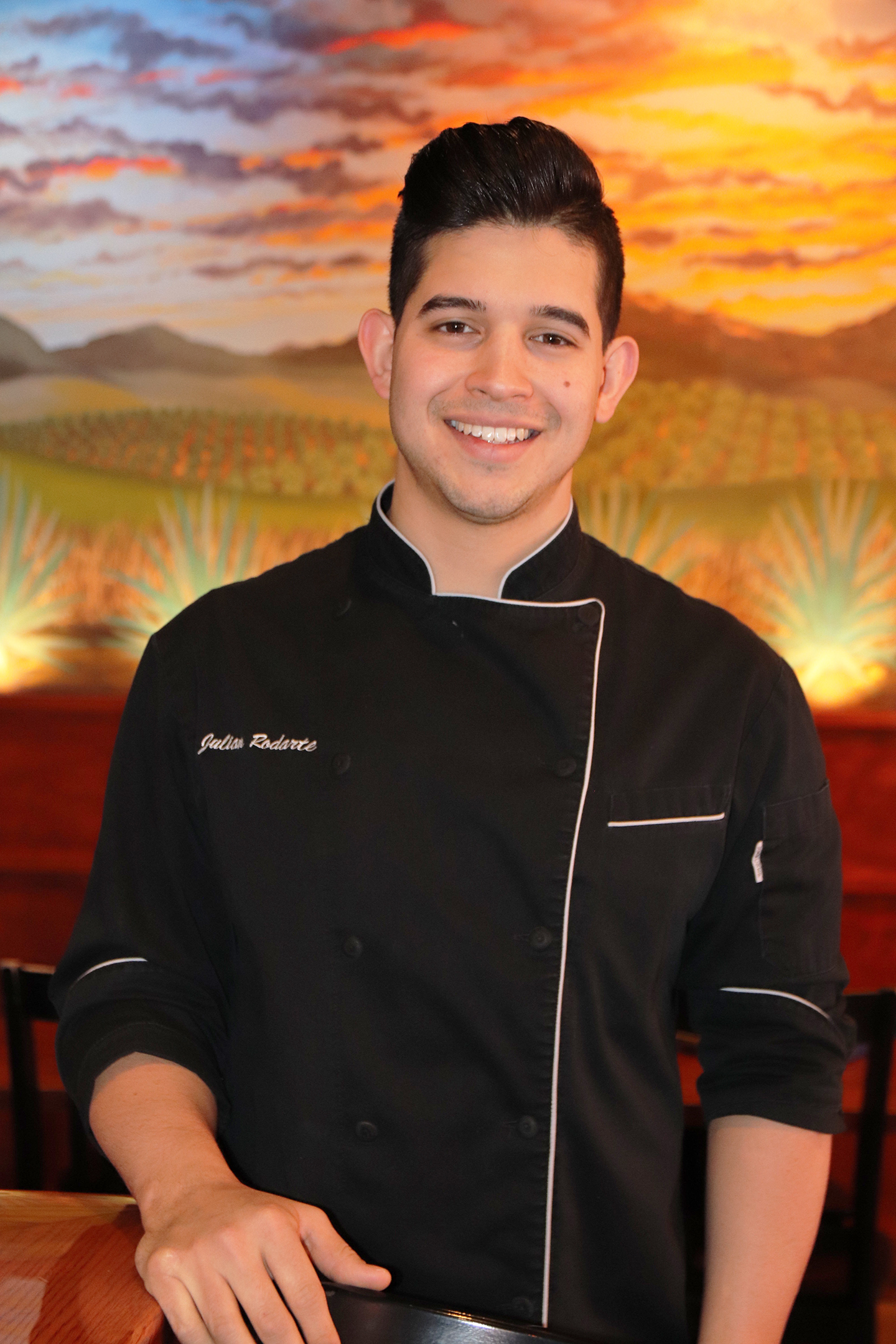 The world has experience an explosion of young chefs who have added a contemporary sparkle to existing cuisine. However, becoming a chef is much more than just learning how to cook and executing new dishes. As Dallas native Chef Julian Rodarte from Beto & Son explains in his interview with Newchef, it all starts on the floor.
---
When did you know you wanted to become a chef?

When I was 14 my dad owned a small restaurant. I decided I wanted to be a chef at his restaurant and that I was going to one day take it over for him. So I told him, "Dad make me a chef at your restaurant" (Because at 14 you think that's how it works). He told me "son I work hard in this industry so you don't have to! Go be a Doctor, lawyer, engineer or anything that makes more money but please don't go into this industry." But I insisted that it was what I wanted to do so he threw me an apron and said, "Dish pit is in the back." Not wanting to question my father I said, "Yes chef" and went to the back to wash dishes.

My dad intentionally made it difficult for me. I had to scrub floors, the hood vents and anything else that would come to his mind or that he wanted detailed. At the end of the night he said, "So what do you think? Hard work right?" I replied, "Can I come back tomorrow and do it again?" That's when he knew unfortunately, I was just like him and I've worked in the restaurant industry ever since.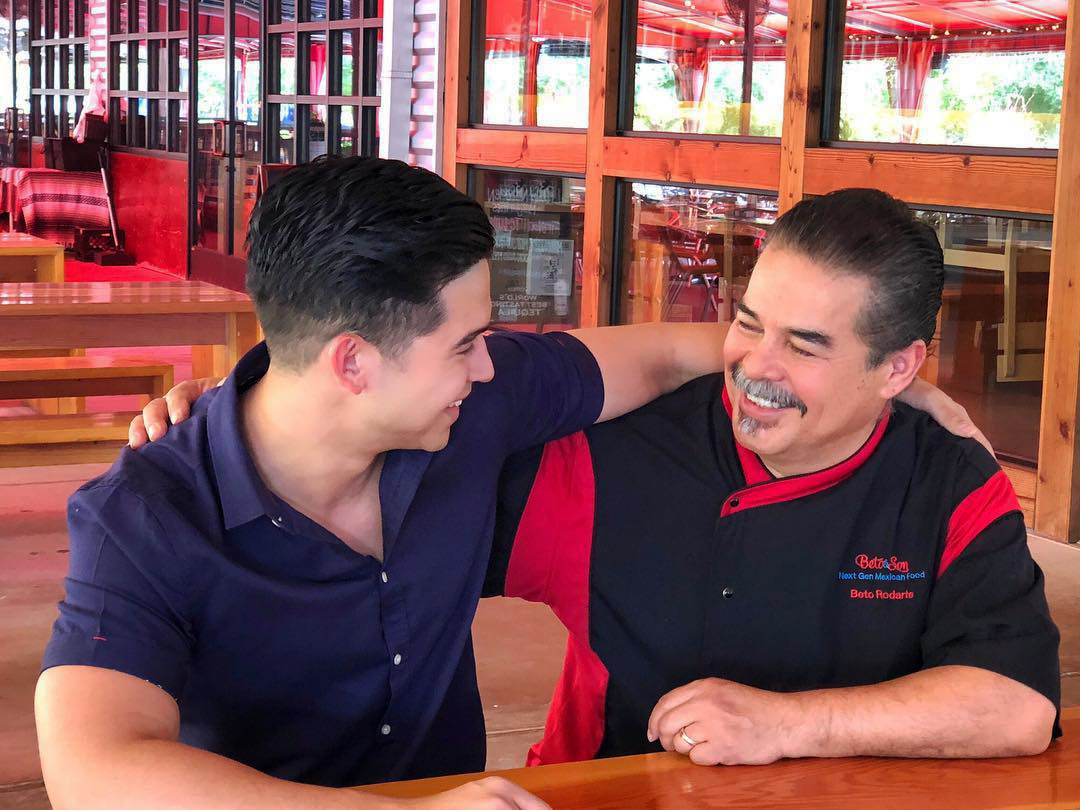 Chef Julian Rodarte (left) with his father Chef Beto Rodarte (right)
What is your signature dish?
At my restaurant there are a few; our Liquid Nitrogen Margarita is definitely our most famous cocktail. It's received attention from Travel Channel, TV Azteca, Univision, Zagat and USA Today. We make it table side in front of the guests, freezing it to -300 degrees below zero and provide the guests the ability to customize the frozen margaritas with many different flavors. We sell 200 a day in our peak season.
Our most popular dish on the menu is our ceviche tower. Classically, Mexican ceviche is served in a pool of lime juice or swimming in a cóctel de camrón sauce. I wanted this to really stand out above all other ceviches, so we built it like the Tuna Towers of Japanese sushi restaurants. We stack it up with a pickled slaw for texture and acidity, sliced avocados, pico de Gallo and our lime and white wine brined shrimp, topped with our own cóctel de camarón sauce and an Avocado Chimichurri.
At home though my favorite dish to make is a simple beef short rib or oxtail ragu with pasta made from scratch. It's simple but sometimes nothing is better than comfort food!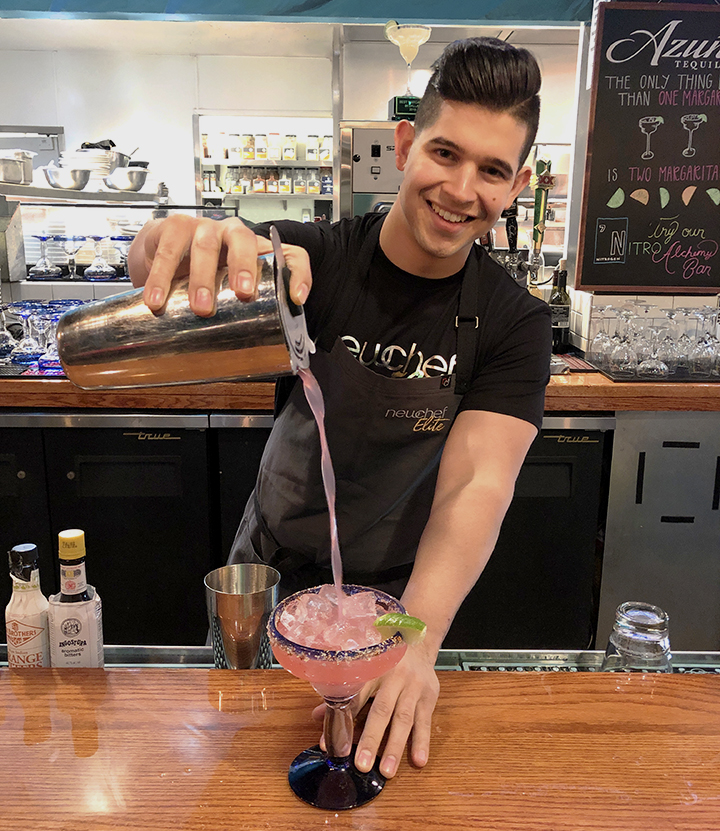 Chef Julian Rodarte making one of his delicious margaritas at his restaurant Beto & Son.
What's your philosophy when it comes to food, and your restaurant Beto & Son?

In Dallas we are surrounded by Mexican restaurants everywhere. There are countless chain restaurants born in Dallas, as well as mom and pops and taquerias on every street corner. My restaurant is in a neighborhood that is currently being gentrified so the community typically aren't our guests. Our guests come from miles away so I knew we had to give guests a reason to not only make the drive but choose us as their first option regardless of the other options.

Everything we do is different and unique. Our frozen margarita isn't machine made with a slushy-like texture, it's made table side using liquid nitrogen which freezes it like sorbet and is then topped with a spherification of encapsulated passion fruit pearls. Our enchiladas are stacked so that we have a much larger canvas to make it into something beautiful. They are garnished with fresh avocado, watermelon radish and a pickled slaw. We have tacos but we offer a taco board. Everyone loves cheese and charcuterie boards and we thought since we are a Mexican restaurant, let's serve a taco board with 10 different tacos. Our Mexican Noodle bowls are a tribute to my great grandmother, who used to cook this dish for my dad on their farm in Durango, Mexico. We definitely put our own chef spin on them and actually, our roasted Carnita Noodle bowl made it onto the show Beat Bobby Flay on Food Network.

We just wanted to reimagine everything and make it so that people wouldn't choose to go to any other restaurant but come to Beto & Son to eat our food and taste our flavors that they craved. We found that by elevating cuisine and cocktail experiences which were ideas taken from fine dining techniques, not making them too unaffordable and introducing them to the masses, really carved out our own niche in the market and because of that we usually have a wait every night of the week. On weekends our wait can be up to 2 hours long with anywhere from 100-200 guests on the waitlist.
Do you have any vivid or memorable food experiences that impacted on you as a child or as a young chef?

My dad used to always take me to Mexico as a child. We'd visit Monterrey where he was born, the Yucatán peninsula, Guadalajara, Baja Mexico and Mexico City. Every city is unique to their food and flavors and this really expanded my mind and palate growing up in the states, it gave me a great appreciation for different foods and cultures.
What is your biggest pet peeve in the kitchen?

My biggest pet peeve is sloppiness or laziness when it comes to plating. We as chefs spend so much time creating dishes, perfecting the flavors, writing the recipes and perfecting plating. So when a dish comes to the window that has been inadequately put together, it can be frustrating. When the plate is not made with the guests best interest in mind, not only does the dish have to be remade but now it is costing us two plates but also time to make the dish a second time, correctly.
What is the one ingredient you can't live without?

I definitely use onions and garlic in everything I do. I use fresh onions or garlic puréed into sauces, diced into pico or even just dehydrated as a seasoning powder. There are very few things I cook that do not contain onions or garlic in some way, shape or form.
What is your go-to meal when you're low on time?

At the restaurant when I don't have time to eat but need something quick, it's definitely easiest to throw everything into a tortilla and eat it like a taco. At home I do a lot of juicing or smoothies. I feel like I eat so heavily at the restaurant typically and need to give my gut a break, so I load my body up with veggie and eggs fruit juices.
What is one food that you absolutely cannot eat?

I have a hard time with the Asian Century eggs or 100 year old eggs. I rarely eat eggs myself so when I was introduced to the century egg it was one of the first times I couldn't get myself to take a second bite.
Where do you see yourself in the next 5 years?

I hope opening more restaurants. We are already planning our second restaurant this year and I'd love to continue to do so and keep expanding my father and my name in the industry. It's been such a fun ride so far and I couldn't see myself doing anything else!