Our Capabilities
Over years of experience assuring our customers get nothing but the best in the industry!
Newchef Fashion Inc. has revolutionized the culinary industry with unique, fashionable and moderately priced uniforms. Before our inception in 1989, culinary apparel was drab and unappealing. Our elegant fabrics, decorative trims, ribbons colorful prints and slimming "V" lines have made restaurant staff members look as delectable as their food. Our in-house designers and graphics department can further enhance the apparel with custom designed embroidery, sublimated fabrics or printing to ensure an original and unparalleled image. Our NCF Designs division can help create innovative uniforms that fit your brand, functional needs and budget. We offer options for any department including Culinary, Front of the House, Hospitality, Corporate Apparel, Housekeeping, Gaming and Entertainment. Helping our customers reach their uniform goals is our main priority.

Whether you need to outfit a staff of one or one thousand, NCF has you covered. We offer specialized tailored designs to meet the needs of all your employees from small and petite to big and tall. Based in Los Angeles, our manufacturing capabilities, expert knowledge and design skills will set your staff apart from business competitors. NCF strives to be second to none in our industry, utilizing only the highest quality materials and prompt manufacturing. Quick turnaround has always been our standard.

Starting with a single specially designed jacket for the Toque Blanche organization, NCF has blossomed into a world-renowned fashionable uniform design leader. Though we maintain over 40,000 accounts with some of the most prestigious hotels, casinos, country clubs, culinary schools, restaurants, cruise lines and various branches of the Military, we retain an entrepreneurial customer service ethic. We know our customers have made us what we are today and in turn, we produce the most efficient service at the most competitive cost.

Our knowledgeable customer service representatives are dedicated to making your experience as professional yet personable as possible. You will never be just an account number. We create real work wear for real working people and strive for the utmost efficiency and satisfaction with our clients. You can depend on us to go well beyond all your expectations.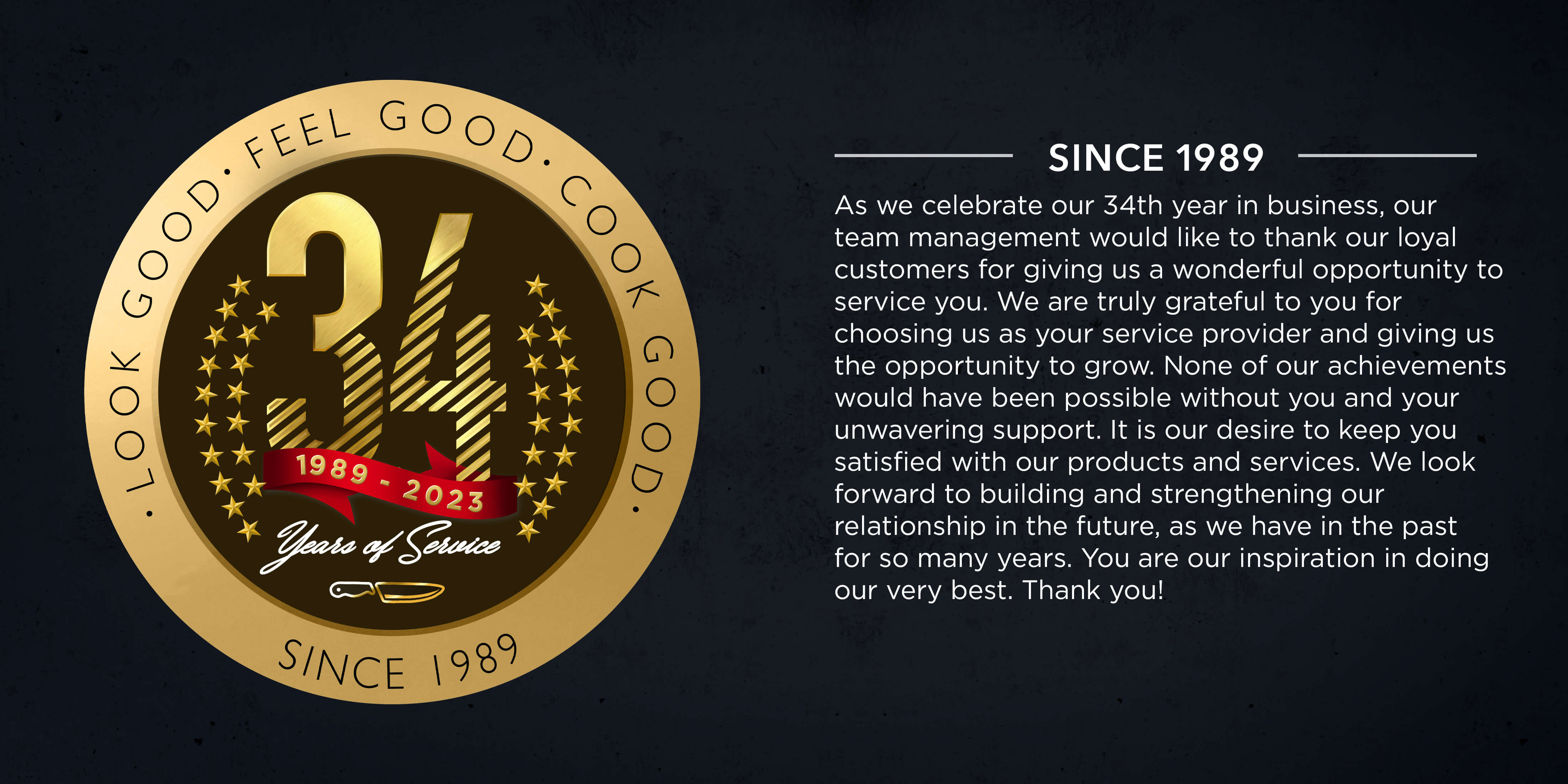 40,000
Orders Filled Annually
42,256
Square Foot facility in los angeles, ca
Customer Service
Our knowledgeable customer service representatives are dedicated to making your experience as professional yet personable as possible. Each customer receives top attention from a designated account manager or customer service representative. Customers can reach us via telephone, E-Mail, Online Chat or Fax. Our representatives work closely with the customer to help offer an innovative uniform program that fits their brand structure, functional needs and budget.

Ordering is easy with a variety of options available. Orders can be placed via phone, E-mail, Fax, or a comprehensive corporate web portal. The corporate web portal allows single or multi-unit companies purchase the specified uniform program 24 hours a day, 7 days a week, 365 days a year. Since NCF is a one-stop shop for all uniform needs, corporations can benefit by consolidating their uniforms to one source.
Design & Development
No matter what your vision is, our representatives offer a thorough analysis to help achieve your goals. Our designs help fit your brand structure at a competitive cost. Hand drawn sketches or graphical simulated mock-ups are created based on desired specifications. The final proposal is showcased to the customer for review along with fabric options, pricing and approximate turn-around time. Upon confirmation, samples are manufactured for final production approval. Fabrics are outsourced with the mission to integrate seasonal fashionable colors with an easy-care durability aspect for everyday wear. Buttons, trims, threads, piping, and contrasts are also developed to have the highest work output for durability and functionality. NCF is committed in building strong relationships with our material vendors to only use the highest quality materials for our products.
The highest quality of products
While most uniform manufacturing has since been moved to overseas factories, NCF recognizes that the hardest workers, the finest craftsmanship, and the most innovative production continues to define what it means to be "American Made." We ensure that our branded product is manufactured in our Los Angeles facility within ethical standards and upholding state and federal laws. One of our main priorities is finding the most proper sources for raw materials and products. Overseeing the full in-house manufacturing process and vertical operation benefits both the customer and us to maintain our core values.